Top web browsers of 2017
In July, IE and Edge still lost market share, just not as badly as before. Google Chrome, meanwhile, ticked up.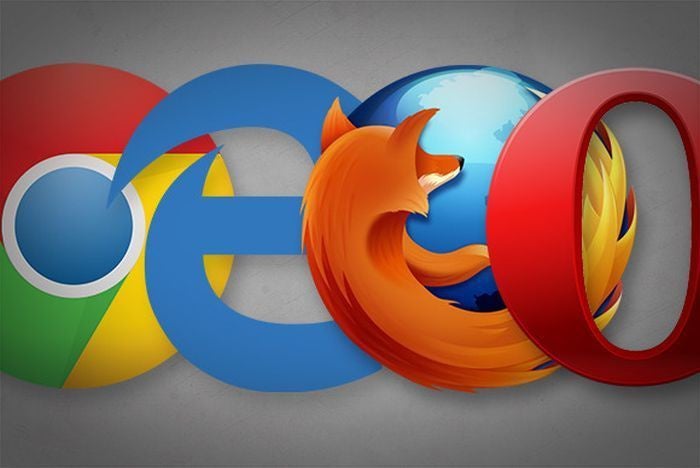 Microsoft has to take solace from any source it can as its share of the
browser
market continues to dribble down the drain.
To wit: Even as Microsoft's browser share again declined during July, at least it was a smaller contraction than of late, perhaps giving those in Redmond hope that the worst is behind them and at some point the downward lines on their charts will flatten.
According to data from U.S. analytics vendor Net Applications, the user share of Internet Explorer (IE) and Edge — an estimate of the proportion of the world's personal computer owners that ran those browsers — dipped by three-tenths of a percentage point, ending at a combined 22.2%. July's loss was the smallest since March, and the second smallest since December 2014.
At times, browser share data is too fickle for illustrating short-range trends, so the five-month slow-down in IE+Edge declines could be an artifact of the metrics company's methodology. Or it may be the strongest signal yet that Microsoft's browsers may have a share basement beyond which they won't sink.
Exhibit A for the latter: For the first seven months of this year, IE+Edge lost four percentage points, representing a 15% reduction from their Jan. 1 state. Compare that to 2016, when in the same length of time, IE+Edge bled nearly 14 percentage points, equal to a decline of 29%, or more than twice as much as 2017.
Microsoft must get its victories, or even less-drastic defeats, where it can.
Not surprisingly, the slowing of Microsoft's browser share deterioration was tempered by a continuation of a troubling trend for Edge, the default in Windows 10. Last month, just 20% of all Windows 10 users ran Edge as their primary browser, down from 24% a year earlier. Edge's one-in-five share of Windows 10 is the browser's lowest ever showing.
Because the share skirmish is zero-sum, Microsoft's losses translated into rival browser makers' gains. When the former slides less, competitors' growth does as well. Most affected was Google's Chrome, which has been the biggest beneficiary of IE+Edge's nosedive.